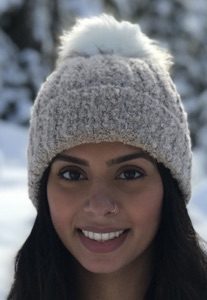 From a very young age, Nalini knew that she was destined to be an educator. She has a playful personality and love for art.
After graduating from Douglas College with an Early Childhood Educator (ECE) Diploma, she set off to travel the world. Nalini's lust for travel began when she did her practicum in Spain for my Child Special Needs and Infant Toddler licence. The travel bug bit hard and she has been around the world since.
Nalini have been in the ECE field for over 8 years and have also graduated from Blanche MacDonald; a world renowned, award-winning beauty college in Vancouver, Canada. She believes in intentional teaching and purposeful learning.
Together, we can make the world a better place, and what better way to start than by moulding the little brains of our future!