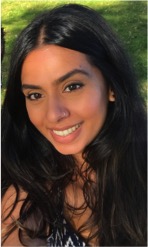 From a very young age, Nalini knew that she was destined to be an educator. She is a patient human being, has a playful personality and love for art.
After graduating from Douglas College with an Early Childhood Educator (ECE) Diploma, she set off to travel the world. Nalini's passion for travel began when she did her practicum in Spain for her Child Special Needs and Infant Toddler licence. Nalini has also graduated from Blanche MacDonald; a world renowned, award-winning beauty college in Vancouver, Canada.
Nalini has been in the ECE field for over 9 years. She believes that each child is an individual and that educators should value and help develop each child's strengths, interests, skills, abilities and knowledge to extend their learning. She strongly believes that children learn through play and that it's important to provide opportunities for children to explore, discover, create and imagine, hence the environment plays a major role in the success of an early childhood program. It should enhance the children's interests in all developmental domains. Nalini believes learning in an early childhood environment is done most successfully through stations that can be visited, explored, and revisited again and again. The environment should take into consideration the social skills, communication skills, physical abilities or challenges, and learning styles of the children being served.
One of Nalini's favourite quotes to live by is: "Stand aside for a while and leave room for learning, observe carefully what children do, and then, if you have understood well, perhaps teaching will be different from before."